Hi, I'm Linda! Kitsap County has been my home since 2002. In 2017 I became a Washington State commissioned Notary Public and an NNA Certified Signing Agent in 2019 at which time I established Precision Notary.
Advanced training is essential for professional notaries, I am proud to be a graduate of the  Notary2Pro training course, as well as a Certified Reverse Mortgage Signing Professional, and Apostille Agent.
Additionally, I am commissioned by Washington State as an Electronic Records Notary and endorsed for Remote Online Notarization (RON).
With experience in general notary work and all types of real estate transactions, I am committed to providing my clients with the best signing experience possible focussing on excellent customer service and attention to detail.
My background in administrative and management work paired with strong organizational skills has equipped me to provide professional, efficient, and accurate service as a Notary Signing Agent.
When I am not busy working, I enjoy spending time at home with my husband, cats, and a good book!
**I am not an attorney licensed to practice law in this state. I am not allowed to draft legal records, give advice on legal matters, including immigration, or charge a fee for those activities.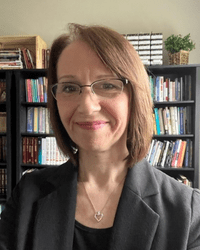 Licensed, Bonded & Insured
Get In touCh
Get a Free Estimate or Schedule an Appointment
Loan Packages
Book an appointment for your real estate closing with our Certified NSA.
Remote Online Notarization
Meet with our notary via webcam to sign and have your documents notarized electronically.
Apostille Services
We can facilitate the process of preparing your documents for use overseas. Contact us for a free quote.
Mobile Notary
Prompt & courteous service by our WA State commissioned notary.
Identity Theft & Legal Protection Plans
Guard your private information and obtain 24/7 attorney access for a low monthly fee.
1-9 Verification
Upon approval from your employer, we can act as their Authorized Representative to verify your I-9 form.