Notary
Notarial Acts Permitted in Washington State
Document Notarization
Which Notarial Act Do I Need?
If your document does not already have a notarial certificate included, then you will need to tell your notary which notarial act is required. State law prohibits a notary from providing a recommendation in regards to the notarial act to be performed. You may ask the entity who prepared the document, consult an attorney, or make your own selection from those listed below.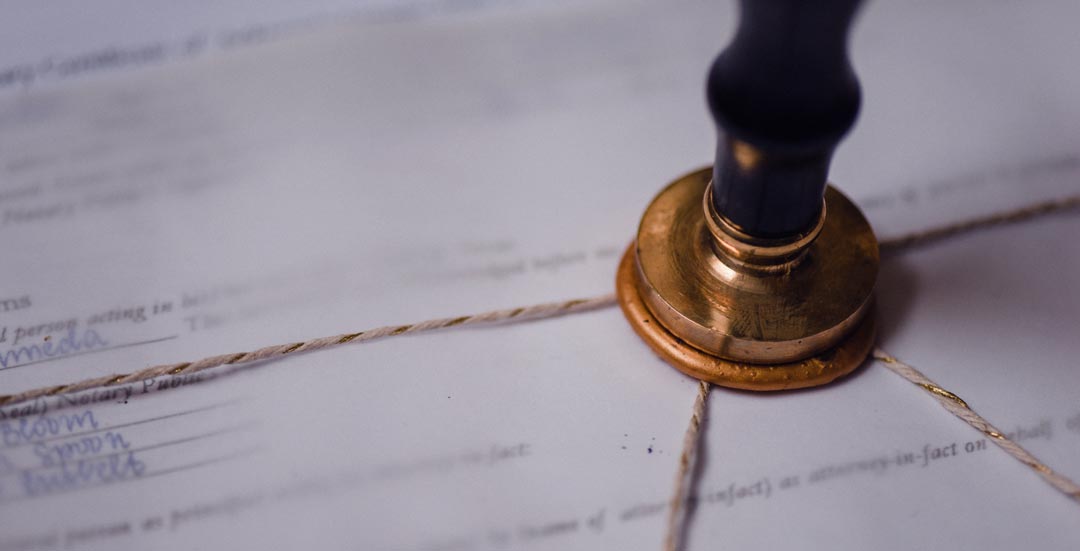 ACKNOWLEDGMENT
A notary who takes an acknowledgement confirms that the person before them was the signing party on a document that has already been signed. In this case, the notary has to confirm not that the document is being signed during the notarial act, but that the document was signed in the past and that the signing party before the notary was the signing party for the original signature.
It is important to note that an acknowledgement can be taken in either an individual or a representative capacity. These two acts have slightly different requirements, with the latter requiring additional information.
Individual: For an individual acknowledgement, the signing party is confirming that they personally signed the document in the past.
Representative: An individual may need to sign a record in a representative capacity, either for another individual (such as under a power of attorney) or on behalf of a business entity. For these acknowledgements, the representative must identify their title of authority and the party on behalf of whom the document is being acknowledged.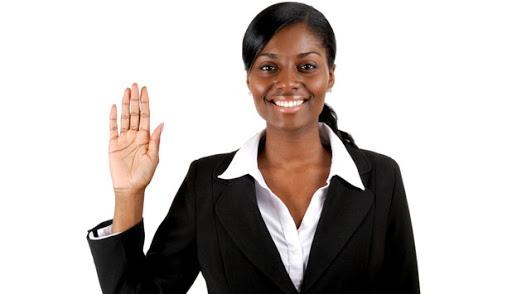 ADMINISTERING OATH OR AFFIRMATION
Administering an oath or affirmation is by itself a simple process. The notary asks the swearing party to raise their right hand and either swear an oath or solemnly affirm that they will perform an action or uphold a specific standard based on the situation. For example, these are commonly used for swearing an official into office, where the new office-holder swears to uphold the standards of that office.
Because taking an oath or affirmation is primarily a verbal act, there is no certificate associated with it.
CERTIFYING OR ATTESTING A COPY
A notary who certifies or attests a copy of a document is verifying that the document in question is an exact copy of another document. The notary must compare the copy with the original document and determine that the copy is a full, true, and accurate transcription or reproduction of the original.
The simplest way to ensure that the copy meets this standard is for the notary to make the copy themselves when possible. The notary, however, should avoid copying public documents that indicate that they should not be copied. Copies of these documents should be obtained ahead of time by the person requesting the certification.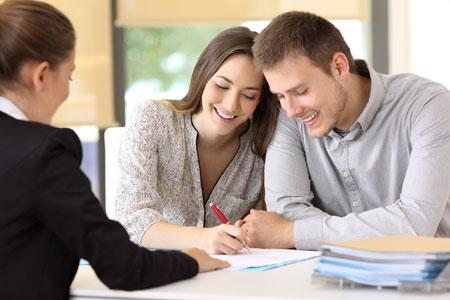 WITNESSING OR ATTESTING A SIGNATURE
Witnessing or attesting a signing party's signature can be done in one of two ways:
Witness the signature taking place, by having the signing party physically present to sign the document.
If the document is already signed, then the signing party can have the signature attested instead, where the signing party signs a second time in the notary's presence.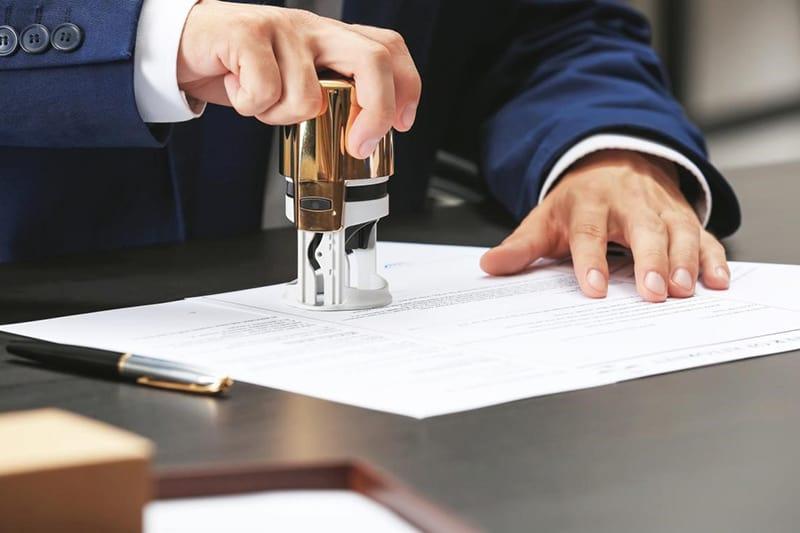 TAKING VERIFICATION OF AN OATH OR AFFIRMATION
This notarial duty, also known as a "jurat," is a combination of witnessing a signature and administering an oath. There are three steps that a notary will perform as part of this act:
First, the signing party brings a written statement to the notary to be verified.
Second, the notary has the signing party raise their hand and either swear an oath or solemnly affirm that the contents of the document are true.
Finally, after the oath, the signing party signs the document in front of the notary.

CERTIFYING THAT AN EVENT HAS OCCURRED OR AN ACT HAS BEEN PERFORMED
A notary may certify that an event has occurred or an act has been performed based on personal knowledge or "satisfactory evidence," which often refers to the oath or affirmation of a credible witness personally known to the notary. When relying on the oath or affirmation of a witness, the act is very similar to performing a jurat, in that you will have the witness swear an oath or affirmation that the event occurred or the act was performed, then will have the signing party sign the document documenting that event or act. If the notary is relying on their own observations, they may skip this and simply notarize the document.
Keep in mind that just like with a jurat, if a notary is relying on the oath or affirmation of a third party reliable witness, that reliable witness should be someone that the notary has a personal -enough connection such that they would be willing and able to testify to that relationship in court.
Document Notarization
When Do I Need a Notary?
These are some examples of documents that are frequently notarized. This is not an all-inclusive list and should not be construed as legal advice. We cannot advise if your particular document requires notarization.
Parental Consent for Travel
SELF-PROVING AFFIDAVIT FOR A WILL
Get In touCh
Get a Free Estimate or Schedule an Appointment
Loan Packages
Book an appointment for your real estate closing with our Certified NSA.
Remote Online Notarization
Meet with our notary via webcam to sign and have your documents notarized electronically.
Apostille Services
We can facilitate the process of preparing your documents for use overseas. Contact us for a free quote.
Mobile Notary
Prompt & courteous service by our WA State commissioned notary.
Identity Theft & Legal Protection Plans
Guard your private information and obtain 24/7 attorney access for a low monthly fee.
1-9 Verification
Upon approval from your employer, we can act as their Authorized Representative to verify your I-9 form.