Services
Notary & Apostille Services
Mobile Notary
We notarize single documents and/or document packages requiring notarial certificates. The fee for a single notarization is $10 (per WAC 308-30-220). Travel fees are in addition to fees for notarial acts. (see below)
Upon confirmation of your appointment, we will discuss your specific needs in regards to documents, identification, witnesses, and the type of service requested. We will provide you with a cost estimate and confirm the date, time, and location of the appointment.
For your convenience, we accept cash or credit/debit card as payment at the time of service.
Document Types
There are many types of document which may require notarization; your notary cannot prepare or complete documents on your behalf, all documents presented for notarization must be complete.  Frequently notarized documents include:
Affidavit
Real Estate Documents/Deed
Power of Attorney
Self-proving affidavit for a Will
Advanced Healthcare Directives
Living Trust
Contracts
Commercial lease agreements
Estate Planning Documents
We can notarize your Estate Planning Documents and will provide you with an estimate for the package on request.
Travel Fees
Beginning at $30 for appointments within Silverdale; for other areas, travel fees will be calculated based on your specific location.
Travel fees will be disclosed to you, and agreed upon,  at the time your appointment is scheduled.
Travel fee includes the time and expense for your notary to bring their expert service to you.
*If you arrive at the appointment without a valid ID and we cannot notarize your documents, you will still be charged the quoted travel fee.
Remote Online Notarization
Our commissioned notary is endorsed by the WA State Department of Licensing to perform Remote Online Notarization (RON).
Signers meet online with the notary using communication technology, and after a process of ID verification, e-sign their documents and our notary will also e-sign and apply their digital seal.
The audio-visual component of the notarization appointment is recorded and stored in compliance with State regulations.
Authentication
RON requires each signer to have a valid form of US identification and a social security number. Each signer will go through a process of ID verification and Knowledge-Based Authentication at the beginning of the online session. If a signer cannot complete these processes they cannot proceed to the online notarization session.
Safe & Convenient
Rest assured that your documents will be handled with complete confidentiality as you have them notarized from the convenience of your own home or office location.
requirements
1.You will need to have access to a computer with a webcam and Google Chrome or Safari browser.
2. A smartphone to receive a link via text message and to upload a photo of your ID. You must have a valid US ID and SSN to be eligible for RON.
3.Your documents will need to be in electronic format, such as PDF or Word.
Loan Packages
Our NNA certified Notary Signing Agent is available for in-office and out-of-office loan signing appointments.
Service includes appointment scheduling/confirmation with signer(s), printing of document packages, professional presentation of the loan package to obtain all required signatures/initials, notarization of all required documents, courier of signed document package for shipping, or to local Title office. High-quality scanned docs available on request.
Fees are variable depending on specific loan type and location; please contact us for an estimate.
Loan Types
We offer experienced closings for the following types of transaction:
Buyer/Seller
Cash Purchase
Refinance
HELOC
Reverse Mortgage
Construction Loan
Loan Modification/Partial Claim
RON Closings
Printing & Scanning
We provide high quality laser printed documents on letter and legal sizes, and can accommodate scanbacks on request. Two sets of documents up to approx. 150 pages each are included in the quoted fee per package. Larger packages may incur an additional fee; scanned docs are $25 per package.
Errors & Omission and bonds
Per Washington State requirements, our notaries carry a $10,000 bond. We also carry a $100,000 Errors & Omissions policy.
Apostille Services
We offer apostille services to facilitate the process of authenticating your documents for use in a foreign country. The process can be complicated, and requirements vary depending on the type of document and country of destination.
We will prepare the necessary request forms and forward your documents to the appropriate agencies for authentication. Certain countries will only require an apostille from the Secretary of State, while others will require federal authentication and embassy certification.
What is an Apostille?
An "apostille" is a form of authentication issued to documents for use in countries that participate in the Hague Convention of 1961. A list of countries that accept apostilles is provided by the US State Department. If the country of intended use does not participate in the Hague Convention , documents being sent to that country can be "authenticated" or "certified".
The Office of the Secretary of State provides apostille and authentication service to U.S. citizens and foreign nationals on documents that will be used overseas. Types of documents include corporate documents such as company bylaws and articles of incorporation, power of attorney, diplomas, transcripts, letters relating to degrees, marital status, references and job certifications, home studies, deeds of assignments, distributorship agreements, papers for adoption purposes, etc. 
What will I need?
Typically you will need original or certified copies of your documents. They may require notarization prior to submission to the Secretary of State; we can provide that service. During your initial consultation with us, we will ask you specific questions as each situation is unique. We will then verify the requirements for your documents to be authenticated in the country of destination, and provide you a quote.
How Long Does It Take?
Once again, each situation is unique as we will be sending documents to the Secretary of State and/or US Dept of State as well as a Foreign Embassy. Each agency has its own processing times, however, we will provide you with a good faith estimate on expected completion to include shipping times. Expedited services are available.
**We always recommend that you do not book your travel until you have receieved your apostilled/authenticated documents.
Flexible Scheduling Available!
Your Appointment
We want your appointment to be completed smoothly without any stress for you, that's why we will take a few minutes to discuss your particular situation and needs, and address any areas of concern ahead of time.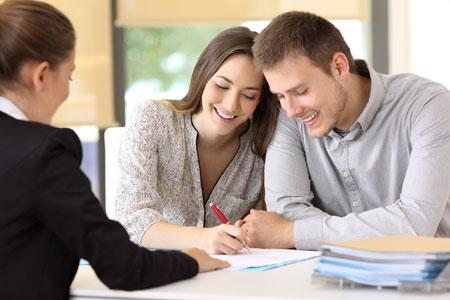 Initial Consultation
We will ask you the following questions:
What type of document do you need notarized?
Who will be signing?
Do they have a valid photo ID, such as a driver's license or passport?
Is the signer competent to sign the document voluntarily?
Does the document include notarial wording?
If not, do you know what type of notarial act you need?
Does the document specify that witnesses are required?
When & where would you like the appointment to occur?
We will provide you a fee estimate and offer you an appointment time; upon acceptance of the appointment terms we will send you a confirmation email.
Prior To Your Appointment
Now that we have confirmed time and location for your appointment, take these steps to ensure your notarization can be completed successfully.
Mark the appointment on your calendar
Gather all documents which will need to be notarized
Review documents with signer (if you are scheduling on behalf of someone else) to ensure they understand the content and wish to sign
Complete any blank sections on the documents, however, DO NOT sign the documents until you are in the presence of your notary
Arrange for witnesses to be present, if required
Locate valid photo ID for signers
Decide which payment method you will use and prepare accordingly
Your Appointment
 All signers. witnesses, and notary should be at the scheduled appointment location and ready to begin on time
Have your documents out and ready, your notary will need to look at these to determine the type of notarial act to be performed and if a loose notarial certificate will need to be attached to your documents
Your notary will ask to see identification for all signers and witnesses involved in the transaction, please have it readily available
Your notary will document the notarial act in a journal and notarize your documents after the necessary steps are completed for each document
Payment is expected at the time of service and our notary services are guaranteed
Thank you for your business!
Get In touCh
Get a Free Estimate or Schedule an Appointment
Loan Packages
Book an appointment for your real estate closing with our Certified NSA.
Remote Online Notarization
Meet with our notary via webcam to sign and have your documents notarized electronically.
Apostille Services
We can facilitate the process of preparing your documents for use overseas. Contact us for a free quote.
Mobile Notary
Prompt & courteous service by our WA State commissioned notary.
Identity Theft & Legal Protection Plans
Guard your private information and obtain 24/7 attorney access for a low monthly fee.
1-9 Verification
Upon approval from your employer, we can act as their Authorized Representative to verify your I-9 form.