As a notary public, I'm always on the lookout for products that make my job easier and more efficient. And boy, did I find a real winner with the product I'm reviewing today! I frequently have to scan full document packages to a lender or escrow company upon completion of a signing assignment  and this scanner makes it a breeze!
Let me introduce you to the Epson ES-500W scanner. This little powerhouse has been a game-changer in my business, and I'm excited to share my personal review with you. Whether you clock in at the office, work from home, or just want to digitize your personal documents  I think you might find this item to be of value.
*I am not affiliated with Epson in any way, and I do not receive any commission or benefits by sharing this review.
First off, let's talk about the sleek design. The document feeder folds down, and the paper tray slides in when not in use allowing for a compact design to minimize the space needed on your desktop.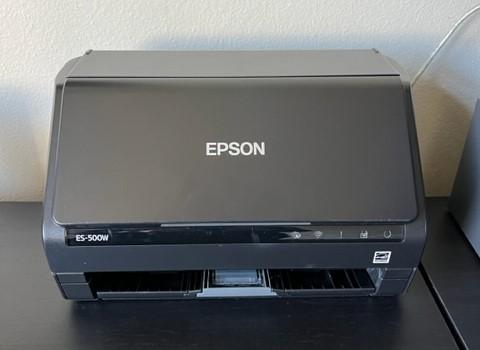 Here are a few of the key features that make the Epson ES 500W a great choice of scanner:
For convenience you can connect this either via Wi-Fi or USB, set up is quick and easy!
Scans single or double-sided, no need to flip the pages!
Scans at 35 pages per minute for letter size – this will vary depending on the resolution you set.

Resolution can be set up to 1200 dpi based on your document/image needs and you can select color or black & white.

The document feeder accepts paper up to 8.5 in wide and of any length. This is super convenient for me as I frequently scan files that include a mix of letter and legal-size papers, it automatically detects and scans to the appropriate size.

The automatic document feeder holds up to 50 pages, for bigger files, it is simple to just add the next stack of paper and keep scanning.
One of the best things about the Epson ES 500W is its durability. It comes with a 1-year manufacturer's warranty. This thing is built to last, and it's made from high-quality materials that can withstand even the busiest of offices. I've had mine for about 3 years, and it still looks and works like new. And because it's so durable, I don't have to worry about replacing it anytime soon – which is great news for my wallet!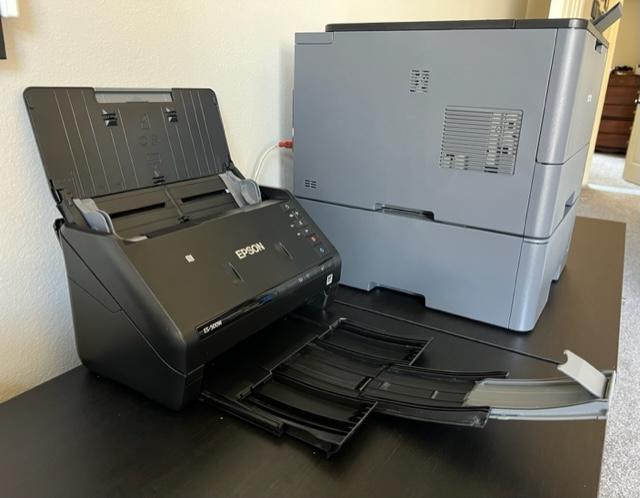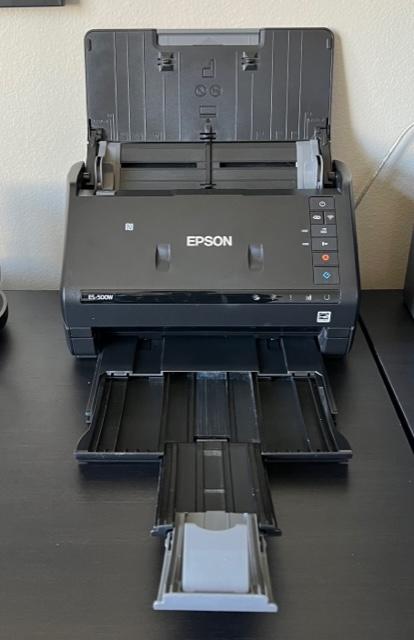 The price point of the Epson ES 500W is a bit higher than some other products in its category, ranging from $300-400. But when you consider the value it brings to your business, I think it's well worth the investment. And, you will quite often see it on sale from various retailers
So, if you're looking for a scanner that makes office work a breeze, look no further than the Epson ES 500W. Its sleek design, versatility, and durability make it a must-have for any workspace. And if you're tired of struggling with inferior products, investing in the Epson ES 500W is a decision you won't regret.
Trust me – I know firsthand how much of a difference it can make!